Will Henderson's WW II site - Page 2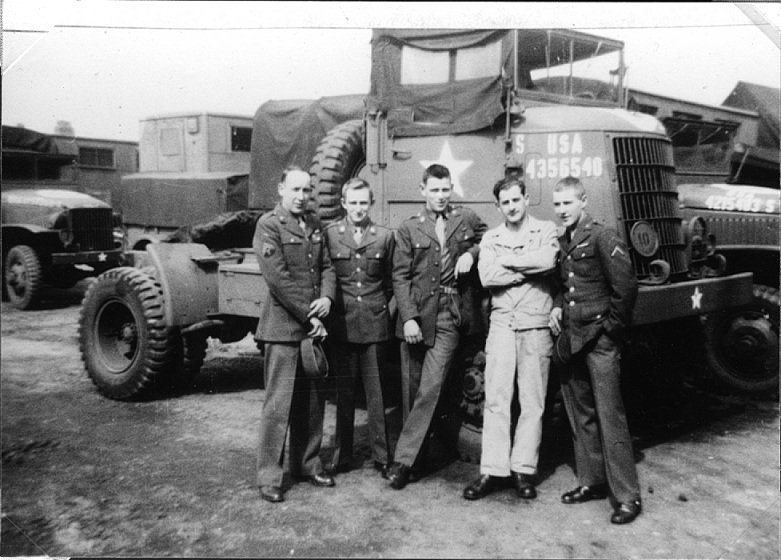 Picture taken at Seaforth Barracks, Liverpool, England - March, 1944. We left the next day for Plymouth to train for the Invasion. That's me in the middle.
Picture taken in a little park next to the barracks. (I'm on the left)

This is the last time we wore Class-A uniforms for one and a half years.

Picture taken at the same park, fifty years later.
THE ORIGINAL WILL HENDERSON BOOK PAGE (2)